Lobe pumps are positive displacement pumps, they must be protected from excess pressure when operating. Bonve all the sanitary and chemical grade lobe pumps can be fitted with a stainless steel pressure safety valve or a safety valve by-pass. The pressure safety valve protects the system from pressure peaks or restrictions in the discharge, providing a pressure safety valve loop from discharge to the suction areas.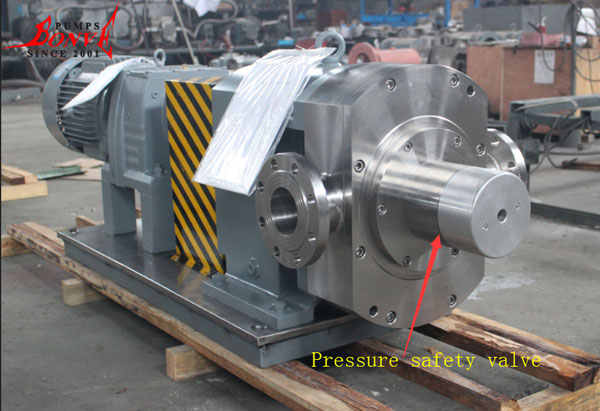 Bonve lobe pump with pressure safety valve is settled pressure index according to customer requirement, if need to adjust pressure, please follow the below operating step (diagram 1):
1. Screw off dust guard (4);
2. Loosen adjusting nut (5);
3. Starting pump, the show value of manometer at pump outlet is rated pressure value this moment;
4. After confirm the rated pressure, fixing dust guard;
5. The range of hygienic safety valve is 0.1~0.2Mpa.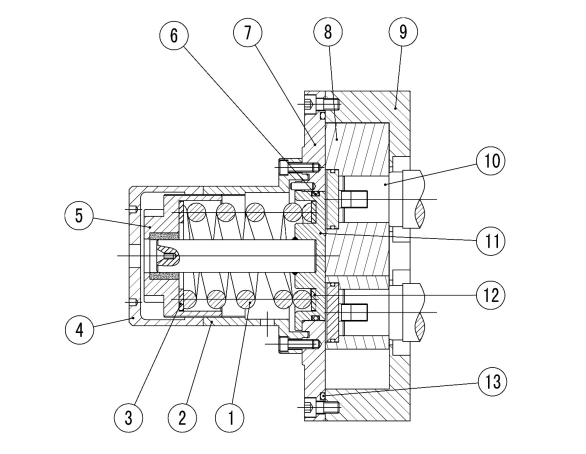 Safety valve drawing (Diagram 1)
1. Spring




2. Base




3. Shim




4. Dust guard




5. Adjusting nut




6. O-ring




7. Pump cover




8. Rotor




9. Pump body




10. S

haft




11. Valve core




12. Shim




13. O-ring








Contact us to learn more with your application.