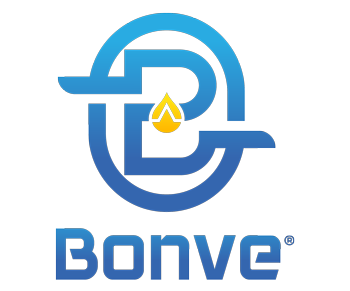 Bonve new LOGO is formed by the the letters B O N V E. Our designer incorporated the
letters to form the shape of our main product: Rotary lobe pump.
The yellow inverted V in the middle represents the liquid droplet and flame. Bonve rotary lobe pumps are for liquid transfer. So design a liquid droplet here. The flame represents BONVE has a bright prospect.

The two ports opened by B keeps the liquid moving, also represents BONVE has a smooth development.