Bonve Rotary Lobe Pumps for glycerin
Glycerol is also called glycerine or glycerin. It is a colorless, odorless, viscous liquid that is sweet-tasting and non-toxic. The glycerol backbone is found in many lipids which are known as glycerides. It is widely used in the food industry as a sweetener and humectant in pharmaceutical. Glycerol has three hudroxyl groups that are responsible for its solubility in water and its hygroscopic nature.
How to choose pump?
Glycerol transfer pumps for food, cosmetics, and pharmaceutical, must meet the hygiene requirements. Bonve offers its Sanitary Rotary Lobe Pumps for this application. They are popular used because they offer superb sanitary qualities, high efficiency, reliability, corrosion resistance and good clean-in-place and steam-in-place (CIP/SIP) characteristics. They also offer continuous and intermittent reversible flows and can operate dry for brief periods of time. Flow is relatively independent of changes in process pressure, too, so output is relatively constant and continuous.
How Bonve pump works?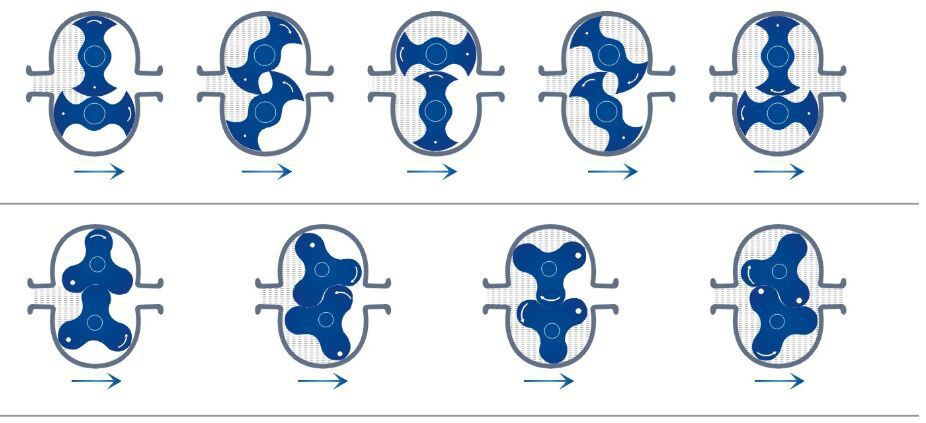 The even rotation of the rotor pair creates a vacuum on the priming side of the pump, which can be defined by the direction of rotation of the drive. This vacuum draws the liquid into the pump chamber. With further rotation, the pumped medium is conveyed past the pump wall into the pressure area. Up to six chamber charges are displaced with each drive rotation– depending on the rotor type. When the rotor is at a standstill, the pump seals off almost completely.
Pump main structure
Bonve Rotary lobe pumps are mainly composed of bare shaft pump, coupling, coupling guard, geared reducer with motor and base. The core parts are rotors, chamber, shaft, mechanical seal, gears, bearings and gear box, which are processed by CNC machine, which guarantees high precision and concentricity, results in a low maintenance and long life pump.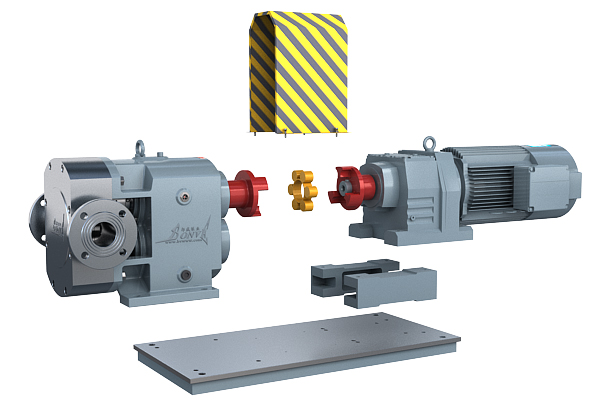 Pump structure advantage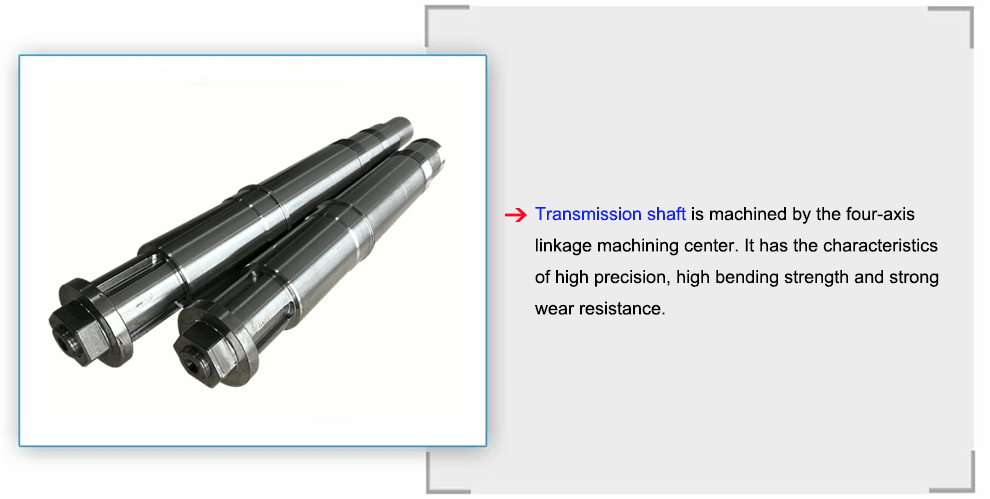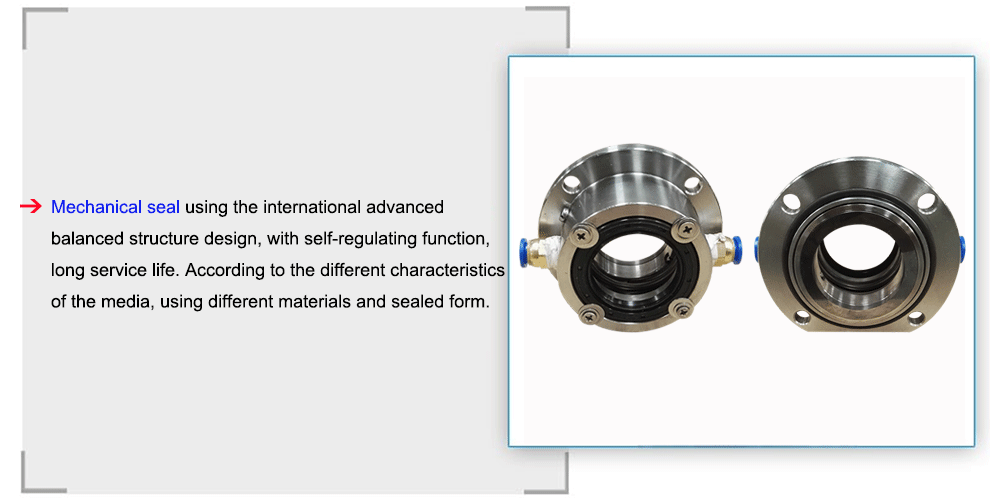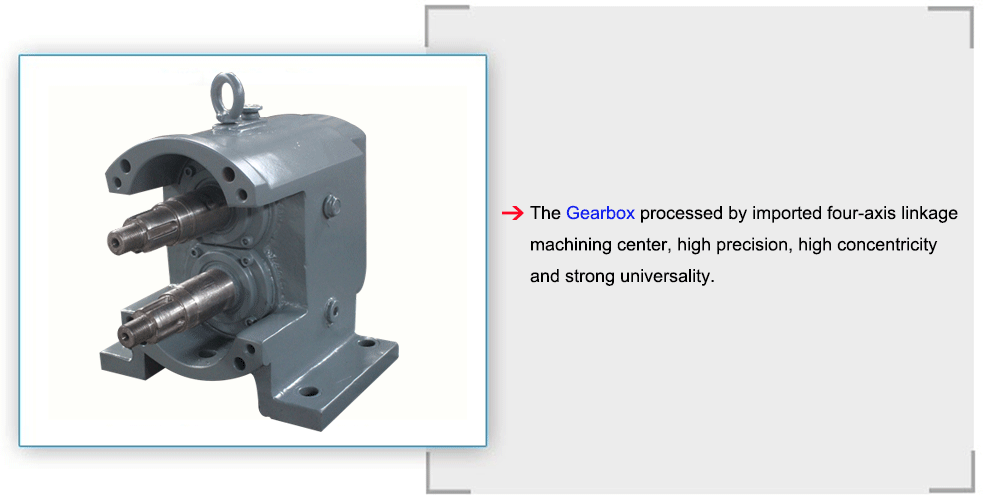 Pump main technical parameters
Model

Displacement

(L/r)

Rotation

speed

(r/min)

Flow rate

(M³/h)

Pressure

range

(Mpa)

Electrical

power

(Kw)

Dia. of inlet and outlet (mm)

25BV6 /12-2

0.15

20-600

2

0.1-1.2

1.1-2.2

25

40BV6 /12-5

0.32

20-550

5

0.1-1.2

1.5-4

40

50BV6 /12-10

0.65

20-550

10

0.1-1.2

2.2-7.5

50

65BV6 /12-20

1.74

20-550

20

0.1-1.2

4-15

65

80BV6 /12-30

2.48

20-550

30

0.1-1.2

5.5-22

80

80BV6 /12-40

3.65

20-550

40

0.1-1.2

7.5-30

100

125BV6 /12-50

4.60

20-550

50

0.1-1.2

11-45

125

125BV6 /12-70

6.10

20-550

70

0.1-1.2

15-55

125

125BV6 /12-80

7.63

20-550

80

0.1-1.2

18.5-75

125

150BV6 /12-120

11.56

20-420

120

0.1-1.2

22-90

150

150BV6 /12-150

14.22

20-420

150

0.1-1.2

37-110

150

200BV6 /12-200

18.10

20-420

200

0.1-1.2

45-132

200

250BV6 /12-250

22.92

20-420

250

0.1-1.2

55-160

250

300BV6 /12-300

32.00

20-420

300

0.1-1.2

75-200

300
*This parameter list is tested with water as the medium. The parameters will vary from medium to medium. When you are selecting a model, please provide information about the medium.
Selection guideline
For a right pump selection, below information are necessary to consider. Email to trade@bonvepumps.com to ask for editable form to fill in.
Liquid information
Your industry: __________ Liquid name:___________
Viscosity:_______cp Density:_______g/cm³ Temperature:_____℃ PH value:________
Solid content:_______ Max. size of particle:_______
Using condition
Capacity: Max. required__________ L/H Working required__________ L/H
Discharge pressure: Max. required__________Mpa Working required__________ Mpa
Suction pressure: Max. required__________Mpa Working required____________ Mpa
Delivery head required:____________ Vacuum:________ Mpa
Heating jacket required: Yes[ ] No.[ ] Heating temp.:_____℃
Liquid inlet/outlet direction: Horizontal[ ] vertical[ ]
Pipe size: Inlet___________ Outlet____________
Connection type required: Flange[ ] Thread[ ] Clamp[ ]
Installation type: Fixed [ ] Movable[ ]
Operating status: Continuous[ ] Interruption[ ]
Liquid contact material: SS304[ ] 316[ ] 316L[ ] Others________
Special request_____________________________________
Bonve is an expert of Rotary lobe pump manufacturer in China. It introduces advanced production equipment and produces high precision pump to meet customers' targeted application. With your specific duty, pls email to trade@bonvepumps.com and ask for a pump sulution.