Bonve sincerely invite you to visit booth A227 at the exhibition of CFE2021. Please note that this is an exhibition sponsored by the China Condiment Association for condiments and food ingredients. The venue is (Guangzhou) China Import and Export Fair Complex, and the time is from December 9th to December 11th.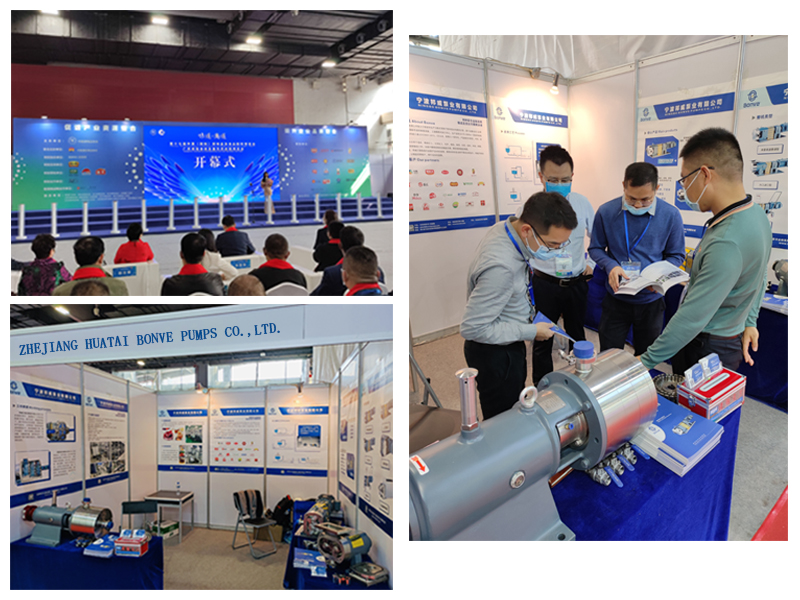 [Product to show: Jam transfer pump]
In the production of jam, pulp particles are often contained, such as strawberry jam, coconut jam, orange jam and so on. Due to the technological requirement that the material cannot be squeezed and destroyed, the requirements for the pump are very high. Bonve rotary lobe pump has a special design of the rotor for this kind of working conditions, which will not damage the integrity of the pulp, but also ensure the smooth transportation of materials.
[Product to show: Paste transfer pump]
Paste or Sauce products usually contain higher solid content and larger particle size. Due to its low-speed operation and special interface design, Bonve lobe pump with V-inlet designed will not be jammed when conveying paste products. The mechanical seal adopts a special design, which effectively guarantees its service life and has a high level of hygiene.
[Product to show: High shear mixer pump]
Bonve high shear mixer is an efficient type machine with mixing, dispersion, breaking, dissolution, refinery, homogenization, emulsifying and pumping. The mixed used for condiments and food ingredients can greatly simplify the traditional productions and upgrade the production efficiency and product quality.
More details pls contact us to learn more
Email: trade@bonvepumps.com
Tel: +86 13616639068