Bonve rotary Lobe Pumps for Ketchup
Ketchup is a sauce-like concentrated product of fresh tomatoes. It has a bright red sauce and a unique flavor of tomato. Ketchup is made up of ripe red tomatoes after being crushed, beaten, and peeled off, such as skin and seeds, and then concentrated, filled, and sterilized. Ketchup is often used as a cooking ingredient for fish, meat and other foods. It is a seasoning for color, acid, fresh and fragrant.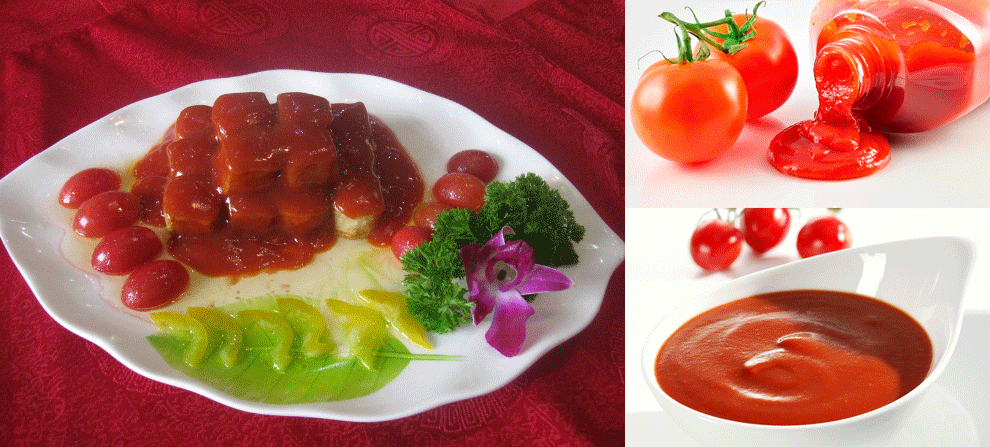 The problem
With the dramatic increase in hygiene and safety standards in the tomato paste / suace/ Ketchup sector, higher demands are placed on pumps that are found throughout the production process:
Soft delivery, cleansing and sterility
The entire process must be hygienic
Safe operation and easy maintenance
The solution
Bonve food grade rotary lobe pumps are designed to transfer low, medium and high-viscosity liquids if the food industry, including tomato liquid products. The pumps are widely used and recognized because of below features.
Hygienic material
All wetted metal parts are made of SS304, SS316 or SS316L. The elastic material is nitrile rubber, fluororubber, ethylene propylene rubber, polytetrafluoroethylene, and the like.

Gentle, hygienic design
High precision rotor and low shear operation ensure gentle movement of the delivered product.

Modular pump design
The modular design increases the flexibility and interchangeability of the components, and is easy to install and maintain, with less wearing parts; high efficiency and low failure rate.

Easy to drain
Vertical port designed easy to drain, no material residue.

Multiple seal type design
According to the different characteristics of the medium, the correct sealing form is used to ensure zero leakage and no pollution.

CIP & SIP
Suitable for CIP (clean in place) and SIP (disinfected in place) applications.

High precision manufacturing
Pump working parts are machined by CNC machining center, the surface roughness is below 0.8μm, the inner cavity is smooth, no dead angle, and the medium is prevented from remaining.

Hygienic standard
Comply with EHEDG, 3-A standard.

Pump information
How pump works?
The even rotation of the rotor pair creates a vacuum on the priming side of the pump, which can be defined by the direction of rotation of the drive. This vacuum draws the liquid into the pump chamber. With further rotation, the pumped medium is conveyed past the pump wall into the pressure area. Up to six chamber charges are displaced with each drive rotation– depending on the rotor type. When the rotor is at a standstill, the pump seals off almost completely.
Pump main structure
Pump structure advantage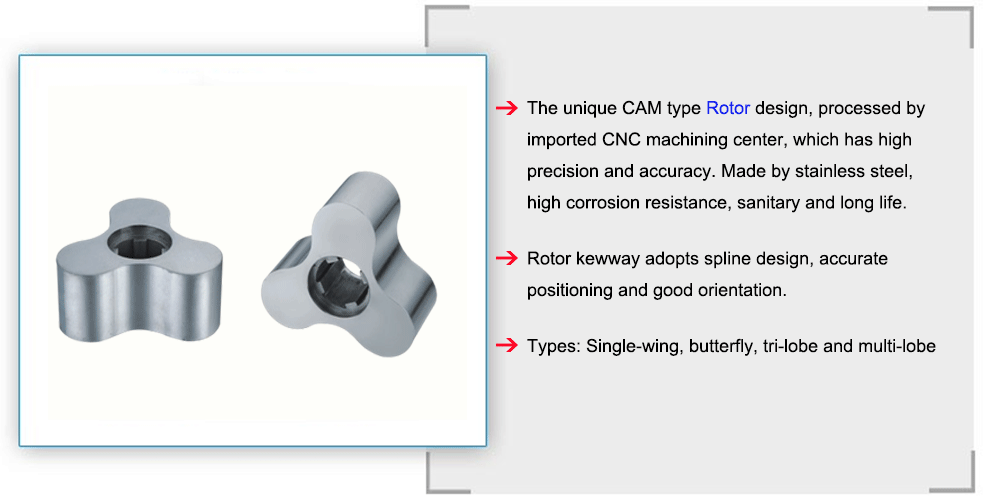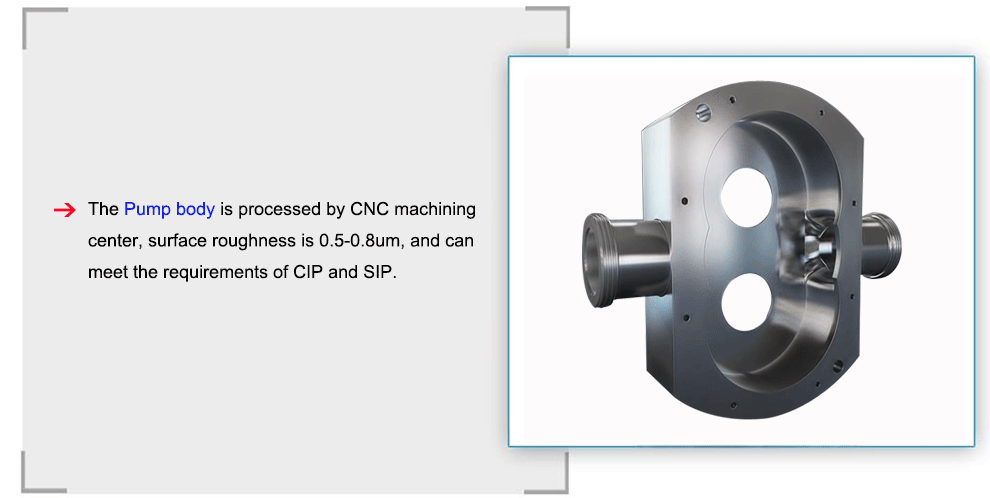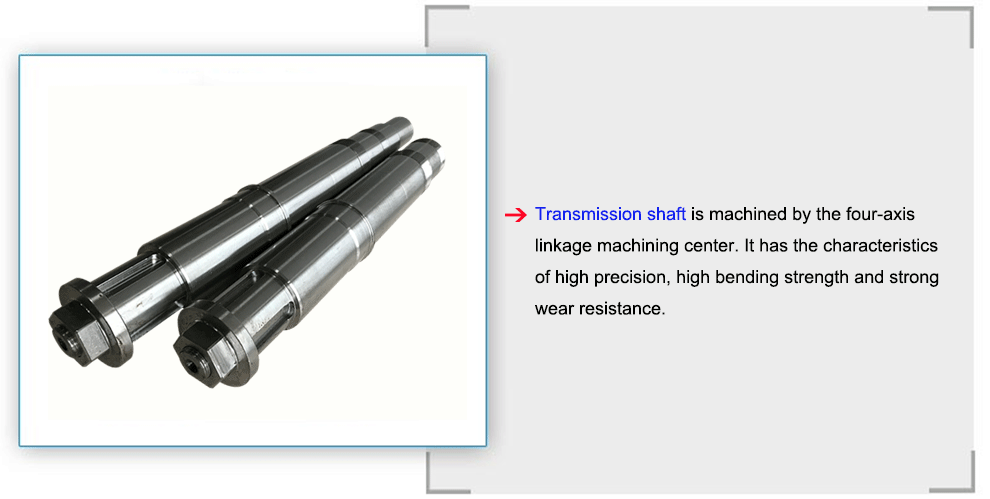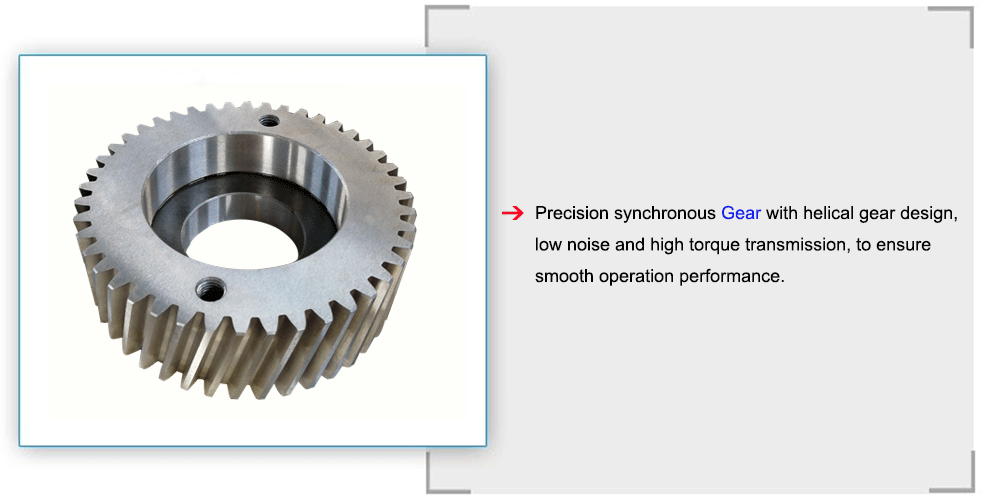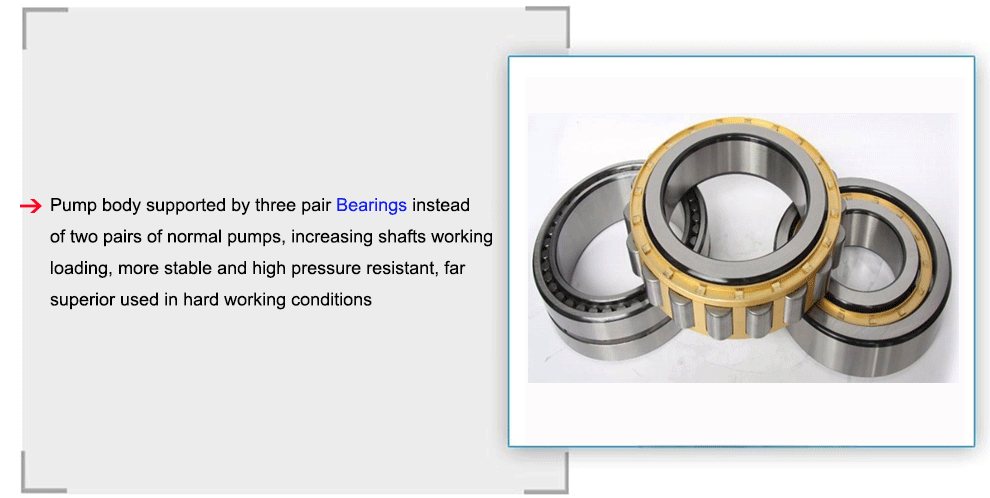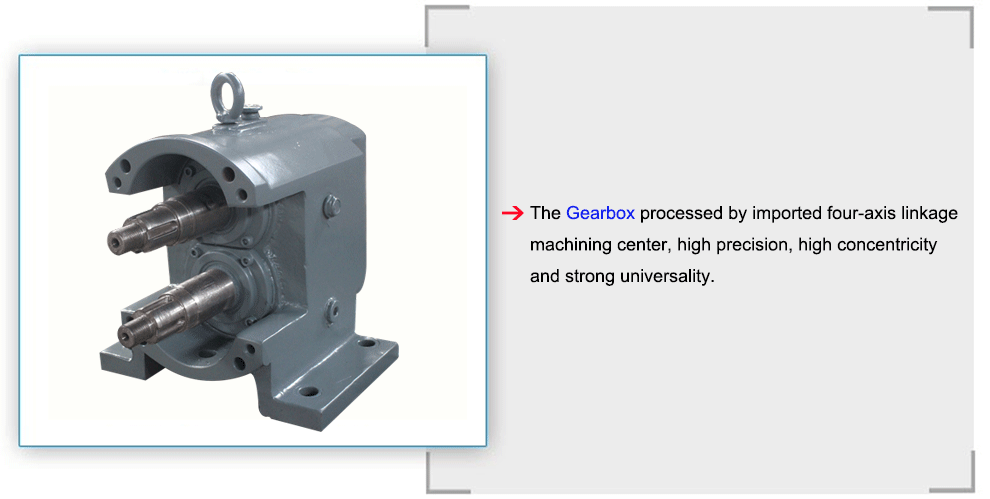 Pump main technical parameters
Model

Displace

-ment

(L/r)

Rotation

speed

(r/min)

Flow

rate

(M³/h)

Dis.

Pre.

(Mpa)

Electrical

power

(Kw)

Suc.

Pre.

(Mpa)

Dia. of inlet and

outlet (mm)

25BV6 /12-2

0.15

20-600

2

0.1-1.2

1.1-2.2

-0.095

25

40BV6 /12-5

0.32

20-550

5

0.1-1.2

1.5-4

-0.095

40

50BV6 /12-10

0.65

20-550

10

0.1-1.2

2.2-7.5

-0.095

50

65BV6 /12-20

1.74

20-550

20

0.1-1.2

4-15

-0.095

65

80BV6 /12-30

2.48

20-550

30

0.1-1.2

5.5-22

-0.095

80

80BV6 /12-40

3.65

20-550

40

0.1-1.2

7.5-30

-0.095

100

125BV6 /12-50

4.60

20-550

50

0.1-1.2

11-45

-0.095

125

125BV6 /12-70

6.10

20-550

70

0.1-1.2

15-55

-0.095

125

125BV6 /12-80

7.63

20-550

80

0.1-1.2

18.5-75

-0.095

125
How to choose ?
Selection Guideline
Liquid name:___________
Viscosity:_______cp Density:_______ Temperature:_____℃ PH value:________
Solid content:_______ Max. size of particle:_______
Capacity: Max. required__________ L/H Working required__________ L/H
Discharge pressure: Max. required__________Mpa Working required__________ Mpa
Connection type required: Thread [ ] Clamp [ ]
Installation type: Fixed [ ] Movable [ ]
Voltage:____ V Frequency: _____Hz
Liquid contact material: SS304 [ ] 316 [ ] 316L [ ]
Special request_____________________________________
Order qty.
Thanks for your interest into our rotary lobe pump, hope we can solve your pumping problem during your ketchup production. Contact our sales engineer - Mr. Andre Chen for a pump solution.
Email: bvsales2@bonvepumps.com
Tel : 0086-574-87769810
Mobile: 0086-15888591452