We (Bonve) served it's Sanitary rotary lobe pumps and Cosmetics homogenizers for daily care and chemicals more than 18 years since 2001, and has accumulated rich industrial experience and successful cases. Our pumps and mixers are sanitary standard, meet CE, FDA, EHEDG and 3A. They are acknowledged and used over 30 countries around the world. Customers gave the high praise to the Bonve pumps and mixers. See below pic. how customers comment on the Bonve pumps.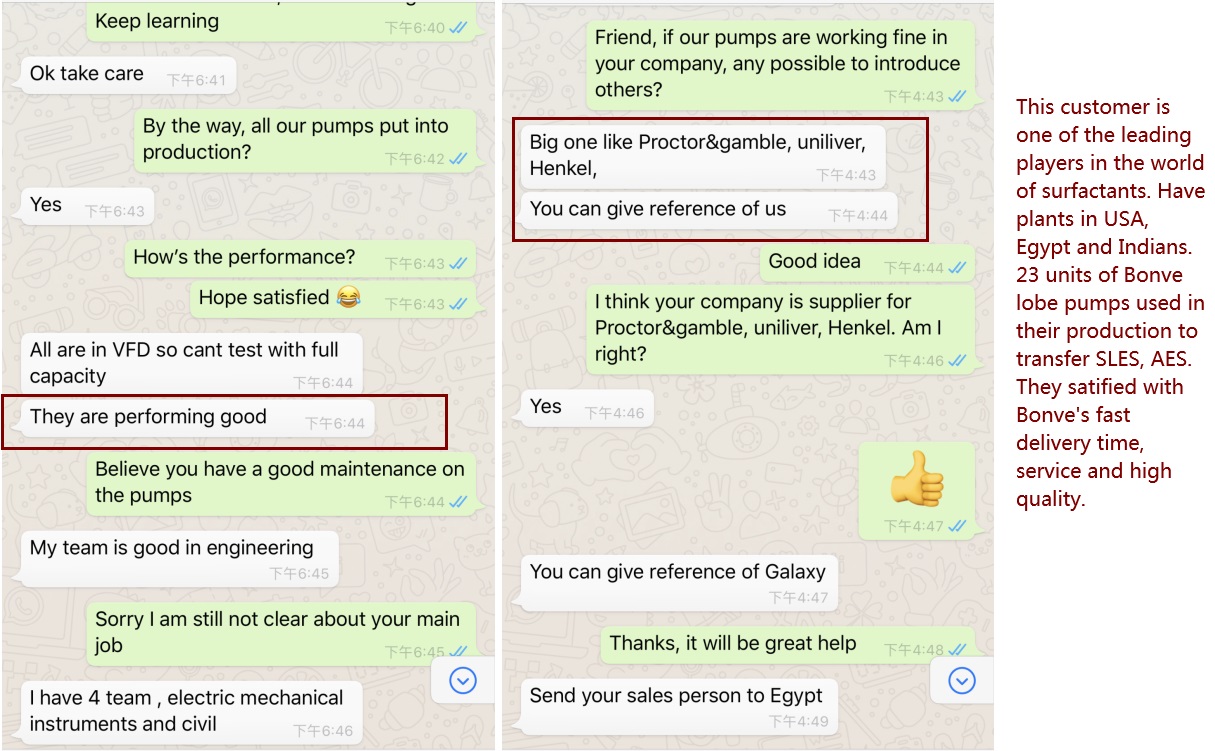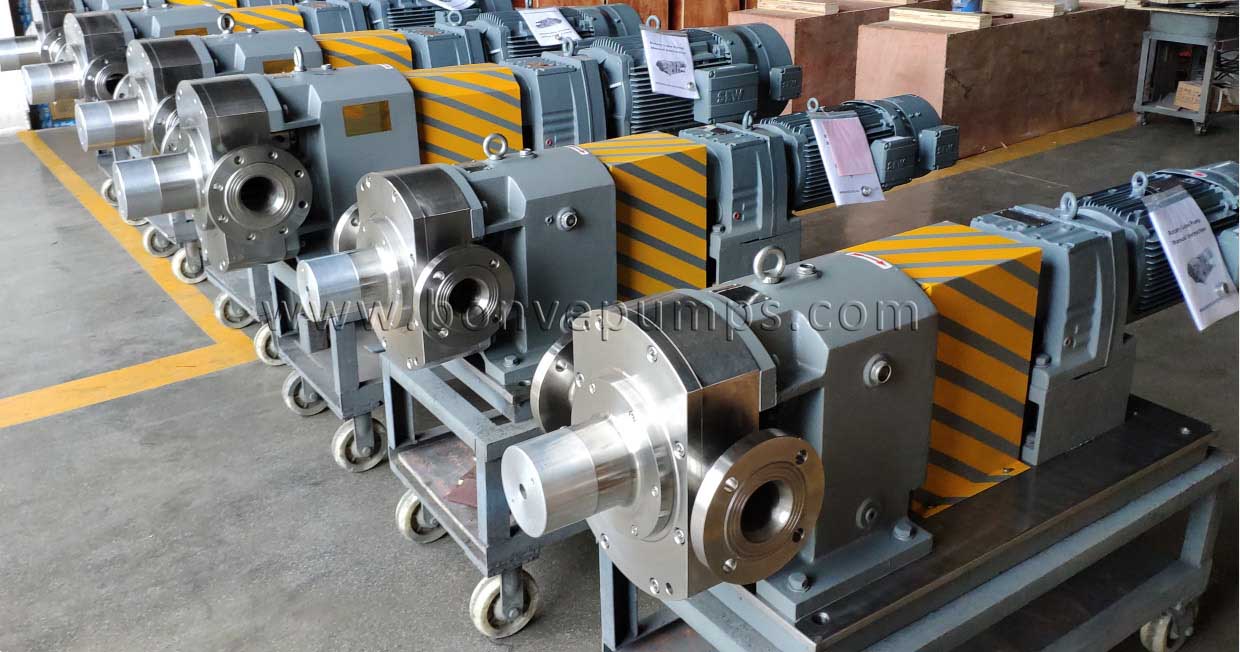 What benefists can Bonve pumps and mixer bring to customers?
---
(Click the picture to lean application details)
Bonve sanitary rotary lobe pumps are widely used in the daily chemicals, soaps & detergents, cosmetics and health care products. Due to the low speed operation, the pump is particularly suitable for the medium that is easy to foam, high viscosity, high concentration and strong abrasion. The pumped product quality does not change and cannot afford any physical and chemical reactions. There is a certain gap between the pump rotor and the rotor, and between the rotor and the pump body, without friction, and long service life. The pump has a compact structure, easy maintenance, almost no wearing parts, and low operating costs.
Typical mediums transferred:
AES, LAS, AOS, K12, SLES, LABSA, glycerin, fatty alcohol, bath shampoo, skin cream, shampoo, detergent, toothpaste, pure soap, liquid soap, washing powder slurry, etc.
(Click the picture to lean application details)
Bonve cosmetics homogenizer is a high-efficiencymixerintegrating mixing, dispersing, crushing, dissolving, refining, depolymerizing, homogenizing and emulsifying. Afterhomogenizer mixer, the original traditional production process is further simplified, the production efficiency is greatly improved, and the product quality is significantly improvedtoo. Homogenization is an important step in creating the high-quality products that consumers expect. The benefits include improved product texture and consistency, which then translate into increased sales and customer satisfaction.
Typical mediums processed:
Skin care products cover a wide range of products, such as creams, lotions, essences, facial cleansers, masks, etc.
Personal Care Products cover a wide range of products, mainly divided into three categories of products: shampoo, shower gel, hair conditioner.
Cosmetics, including mascara, foundation, lipstick and BB cream.
Do you have any demand on the pump and mixers? Or do you have any problems with your existing pumps and mixers? Contact cathy@bonvepumps to learn more. And whatsapp No. is 0086-13616639068