Bonve rotary Lobe Pumps for beer
Beer is rich in nutrients. It is a refreshing drink with a good balance of various health-care substances and nutrients (such as carbohydrates, protein, vitamins and minerals). The nutrients of beer are all in a water-soluble state, which is easily used and absorbed by the human body. Use low speed during transportation to avoid damaging the nutrients in the wine.
The process
The beer wort is removed from the malt hull in the filter tank before being pumped into the boiling pot, and hops and sugar are added. In a boiling pot, the mixture is boiled to absorb the hops and to color and disinfect. After boiling, the beer wort added to the hops is pumped into the swirling tank to remove unwanted hop residues and insoluble proteins. The pure beer wort is pumped out of the cyclone sedimentation tank and cooled into a heat exchanger. Subsequently, the yeast is added to the beer wort and begins the process of fermentation.
The solution
Bonve offers its rotary lobe pumps to transfer beer wort due to below advantages
Non-contacting pump head design with all metallic pumped media wetted components manufactured in 316L stainless steel.
Cost effective easy maintenance
Low running and maintenance costs and easy access to pump head minimizing downtime, results in a reduced life-cycle cost.
Maximized efficiency a chieved with optimum pump head geometry by maintaining high accuracy and repeat-ability of component part manufacture.
Minimal damage to extremely shear sensitive culture media, such as yeast slurries.
Occupies considerably less floor space than other pump technologies.
Temperatures upto 200ºC
How pump works?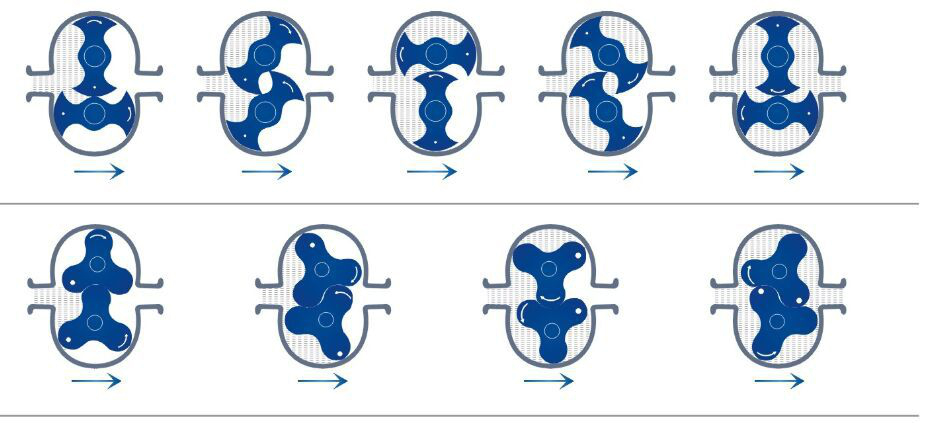 The even rotation of the rotor pair creates a vacuum on the priming side of the pump, which can be defined by the direction of rotation of the drive. This vacuum draws the liquid into the pump chamber. With further rotation, the pumped medium is conveyed past the pump wall into the pressure area. Up to six chamber charges are displaced with each drive rotation– depending on the rotor type. When the rotor is at a standstill, the pump seals off almost completely.
Pump main structure
Pump structure advantage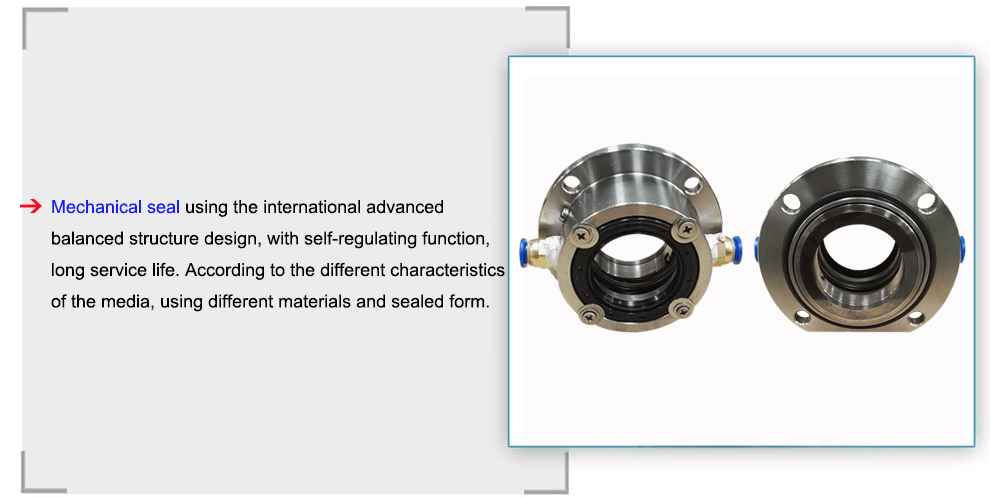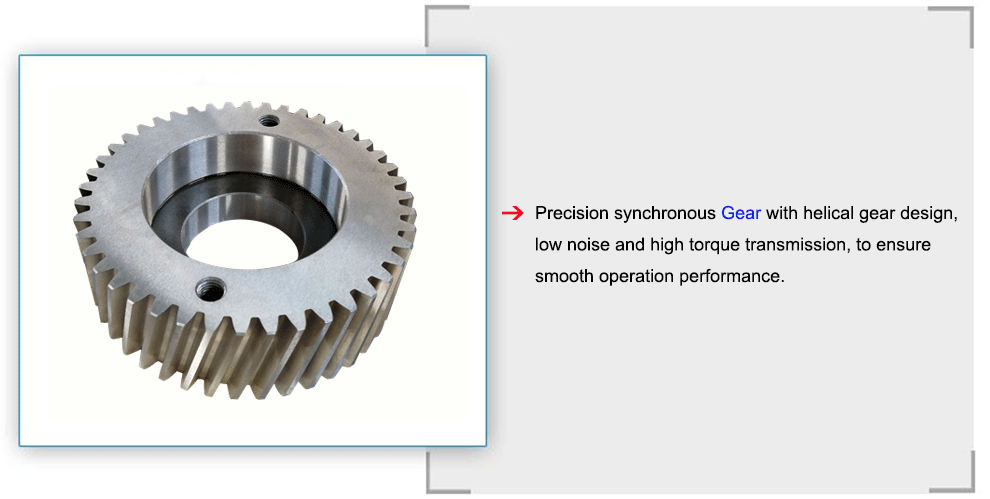 Pump main technical parameter
Model

Displace

-ment

(L/r)

Rotation

speed

(r/min)

Flow

rate

(M³/h)

Dis.

Pre.

(Mpa)

Electrical

power

(Kw)

Suc.

Pre.

(Mpa)

Dia. of inlet

and

outlet (mm)

25BV6 /12-2

0.15

20-600

2

0.1-1.2

1.1-2.2

-0.095

25

40BV6 /12-5

0.32

20-550

5

0.1-1.2

1.5-4

-0.095

40

50BV6 /12-10

0.65

20-550

10

0.1-1.2

2.2-7.5

-0.095

50

65BV6 /12-20

1.74

20-550

20

0.1-1.2

4-15

-0.095

65

80BV6 /12-30

2.48

20-550

30

0.1-1.2

5.5-22

-0.095

80

80BV6 /12-40

3.65

20-550

40

0.1-1.2

7.5-30

-0.095

100

125BV6 /12-50

4.60

20-550

50

0.1-1.2

11-45

-0.095

125

125BV6 /12-70

6.10

20-550

70

0.1-1.2

15-55

-0.095

125

125BV6 /12-80

7.63

20-550

80

0.1-1.2

18.5-75

-0.095

125
How to choose our pump?
Selection Guideline
Liquid name:___________
Viscosity:_______cp Density:_______ Temperature:_____℃ PH value:________
Solid content:_______ Max. size of particle:_______
Capacity: Max. required__________ L/H Working required__________ L/H
Discharge pressure: Max. required__________Mpa Working required__________ Mpa
Connection type required: Thread [ ] Clamp [ ]
Installation type: Fixed [ ] Movable [ ]
Voltage:____ V Frequency: _____Hz
Liquid contact material: SS304 [ ] 316 [ ] 316L [ ]
Special request_____________________________________
Order qty.
Thanks for your interest into our rotary lobe pump, hope we can solve your pumping problem during your beer production. Contact our sales engineer - Mr. Andre Chen for a pump solution.
Email: bvsales2@bonvepumps.com
Tel : 0086-574-87769810
Mobile: 0086-15888591452