Paper chemicals designate a group of chemicals that modify the properties of paper, which including Emulsions, Resins, Retention Aids, Sizing agent, Flocculating agent, Dry strength agent, Wet strength agent,Softening agent, Binders, Fillings, Cooked Starch, Coating Pigments, Anti-foaming agents, CMC, Polymers,Specialty Chemicals etc. These chemicals can be used to alter the paper in many ways, including changing its color and brightness, or by increasing its strength and resistance to water.
What pumps used to convey paper-making chemicals during production? Bonve Rotary lobe pumps are to be found in numerous processes, including the Coating kitchen, at the Sizing Press and on the Coating Section; all providing gentle handling of shear sensitive media and long trouble free service. We call these lobe pumps Paper chemicals transfer pump.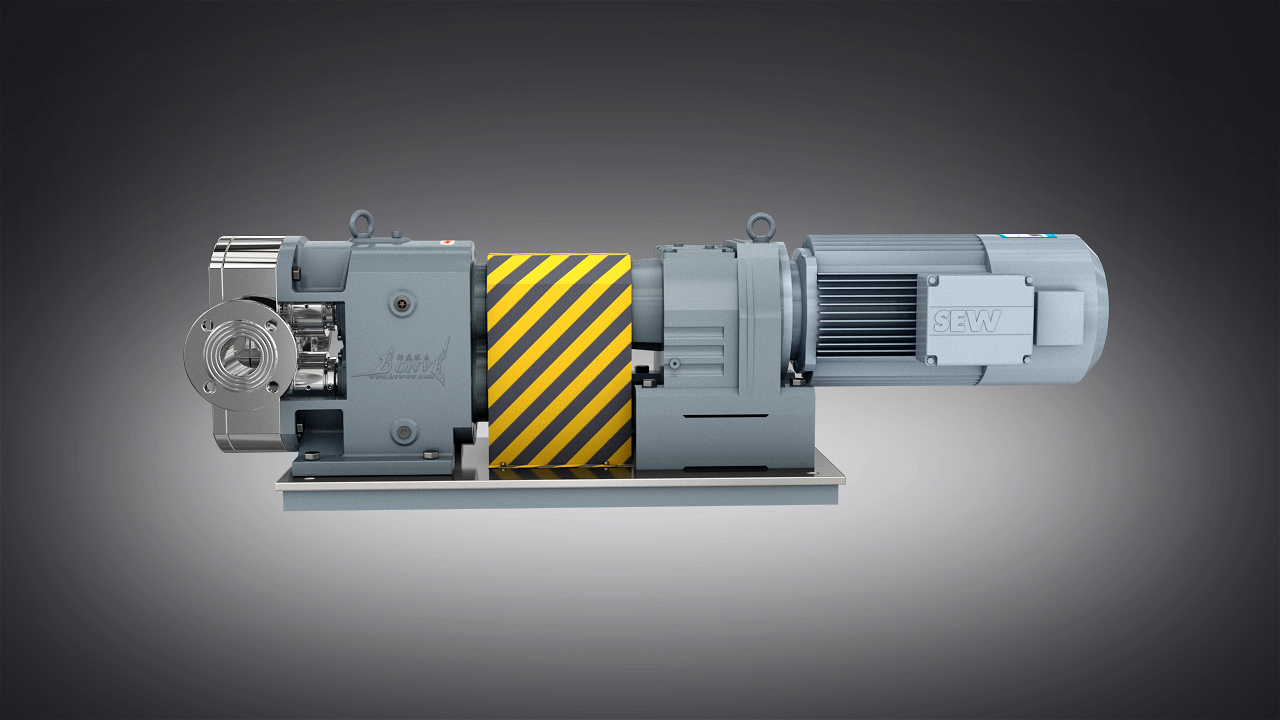 Bonve pump's strength compare other pumps
---
All the contact parts are made of stainless steel, no wearing part.

Non-contacted pump head design, ability to pump abrasive media like CaCO3.

No friction, long life.

Low shear pumping, ability to pump sensitive media, such as latex and starch based coatings.

Simple assembling and disassembling, easy to maintenance with few special tools, small space and human.

High efficiency and energy-saving, low failure rate, reliable sealing and low noise.

Dry running is allowed with our special designed mechanical seal.

Improve your productivity and reduce cost.
Pump working principle
---
Bonve lobe pumps are designed based on the exploration of more than 3,000 fluids in various industries. They are particularly, effectively pumping for High viscosity, High solids and Corrosive fluids.
Bonve lobe pumps basically consist of two lobe rotors, which rotate synchronously driven by a pair of synchronous gears in the gearbox. The rotors are driven by the main shaft and sub-shaft to rotate in a synchronous reverse direction, which changes the pump capacity, builds up high vacuum and discharge pressure, thus an efficient pumping is formed. Gap is kept between the rotors and between the pump casing, no friction, long life, no damage, no physical and chemical reaction to the pumped products.
Pump structure diagram
---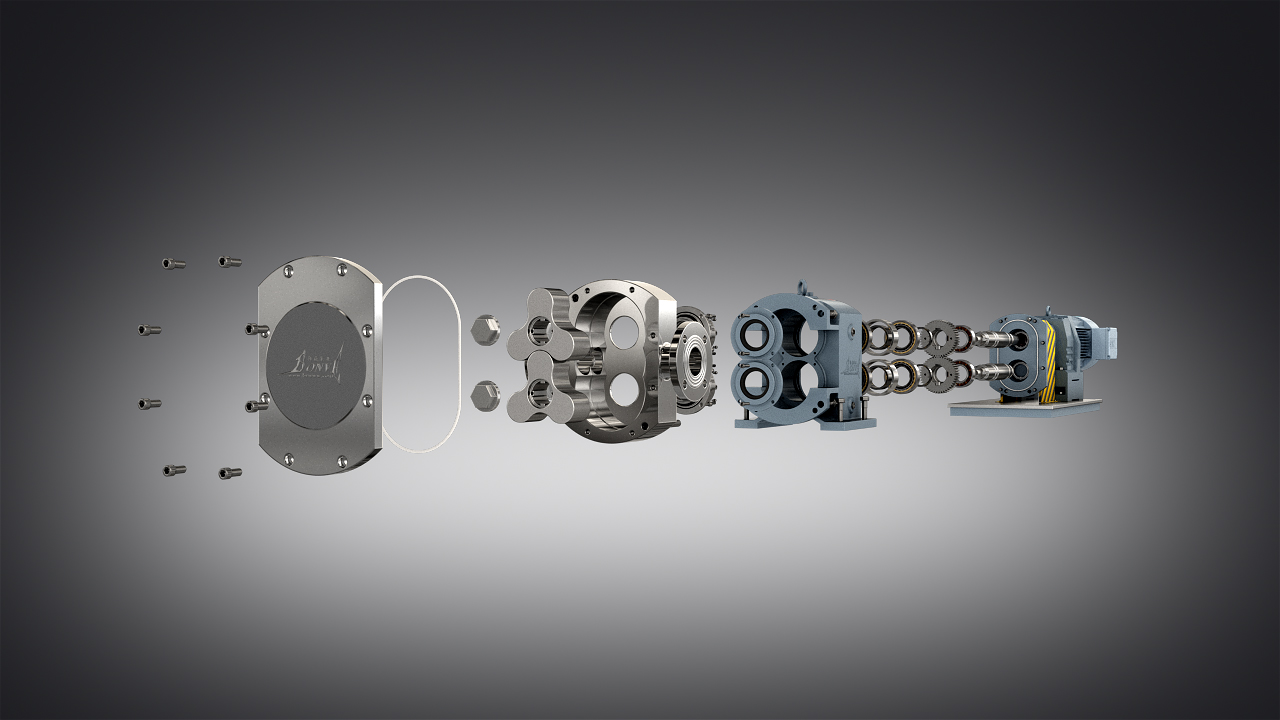 The bare shaft pump is mainly composed of rotor, chamber, mechanical seal, gear box, gear and driving shaft. All these core components are processed by CNC. Our manufacturing technology has reached the international advanced level!
Special design
---
Seal Type: According to the different characteristics of the medium, you can have the Single-face balancing mechanical seal, Double-face water cooled mechanical seal, Heat resisting bellows mechanical seal, etc. Targeted seal used ensures zero leakage. All these types can be universally interchanged.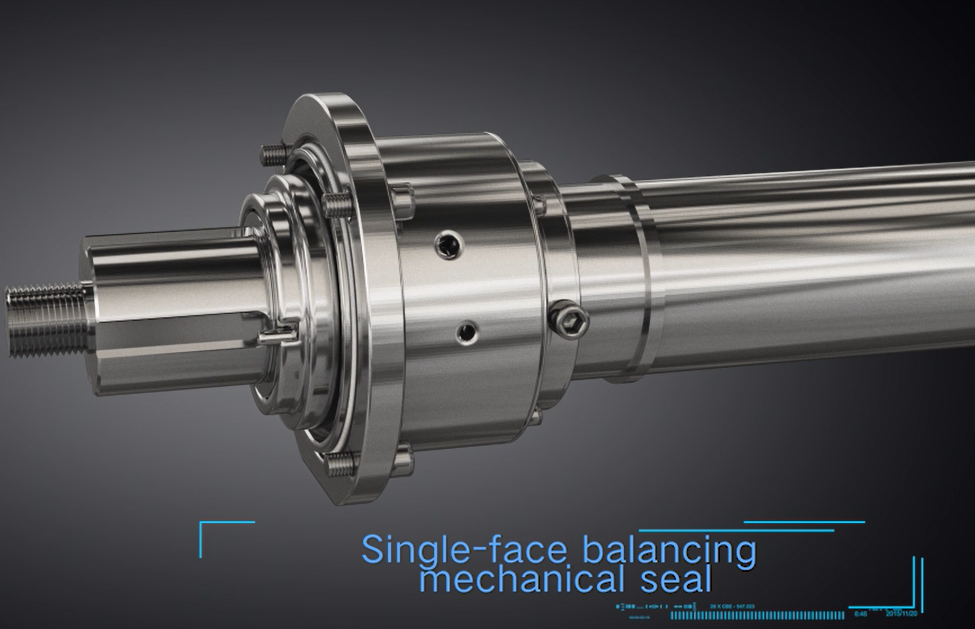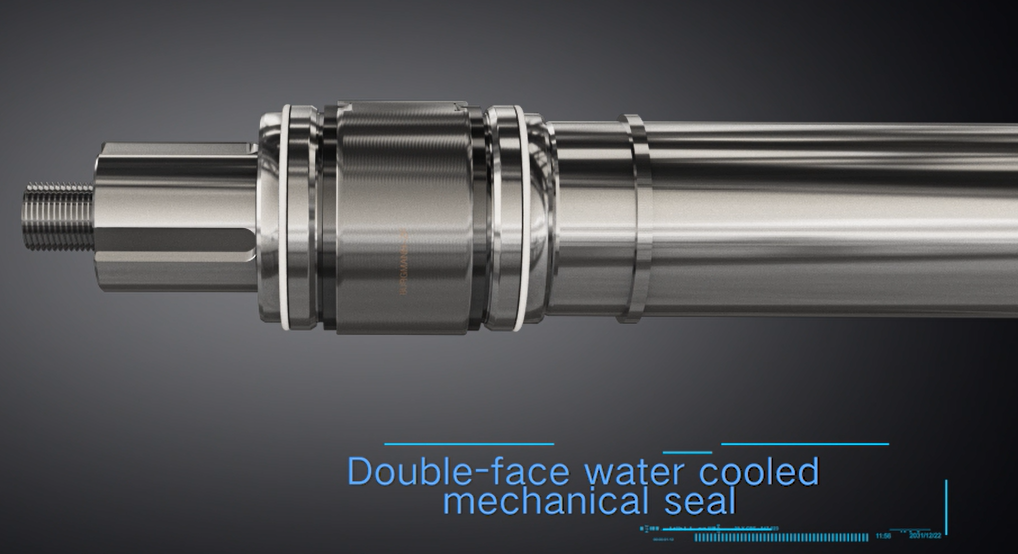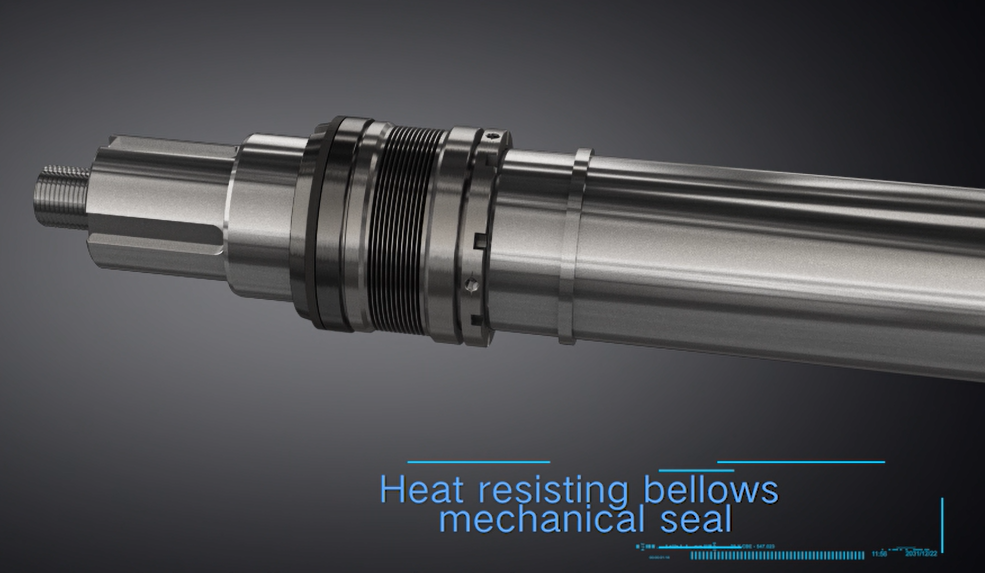 Rotor type: According to the different medium, the rotor designed has Single-wing, Double-wing, Tri-lobe, Four-impeller and Multi-impeller type, and all of these rotors can be universally interchanged.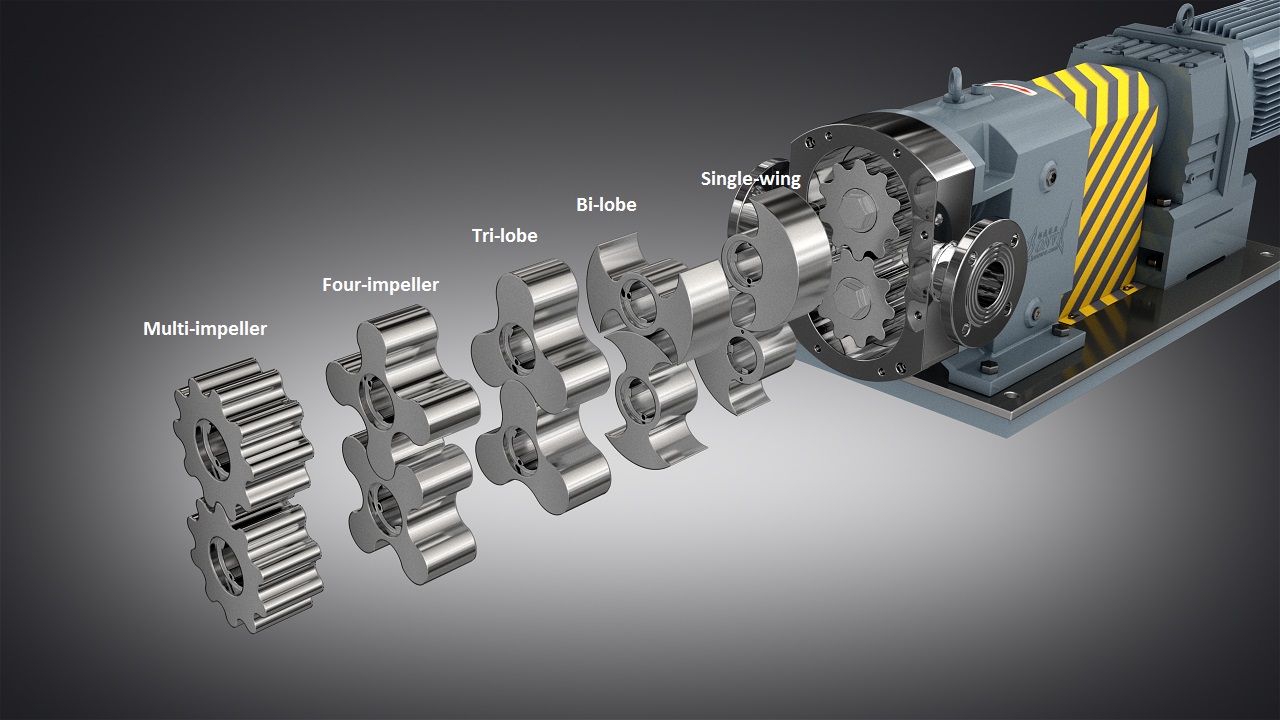 Pump Structure: Bonve designs a variety of pump structure which has a universal type, V-feeding inlet, safety valve built-in, VFD controlled mobile, vertical installed, pulley driving and etc. Meet the different requirements of site installation.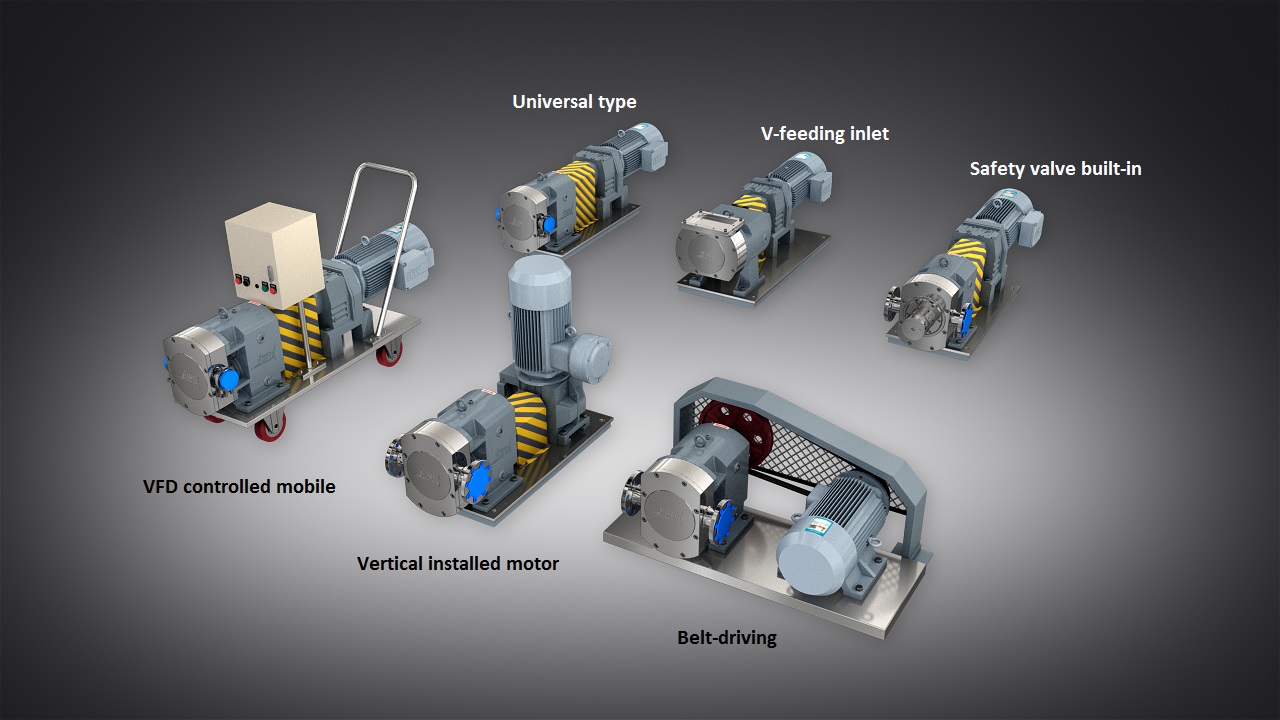 Bonve Rotary lobe pumps are particularly, effectively to pumping for High viscosity, High solids and Corrosive Paper chemicals. Successfully to solve the pumping problem.
Any interest to need a RFQ, contact cathy@bonvepumps.com
Below is a Selection guideline for your reference.
Liquid information
Your industry: __________ Liquid name:___________
Features: Sanitary [    ]   Corrosive [    ]   Poisonous [    ]
Viscosity:_______cp Density:_______ Temperature:_____℃ PH value:________
Solid content:_______ Max. size of particle:_______
Using condition
Capacity: Max. required__________ L/H Working required__________ L/H
Discharge pressure: Max. required__________Mpa Working required__________ Mpa
Suction pressure: Max. required__________Mpa Working required____________ Mpa
Delivery head required:____________ Vacuum:________ Mpa
Heating jacket required: Yes [ ] No. [ ] Heating temp.:_____℃
Liquid inlet/outlet direction: Horizontal [ ] vertical [ ]
Pipe size: Inlet___________ Outlet____________
Connection type required: Flange [ ] Thread [ ] Clamp [ ]
Installation type: Fixed [ ] Movable [ ]
Operating status: Continuous [ ] Interruption [ ]
Liquid contact material: SS304 [ ] 316[ ] 316L [ ] Others________
Special request_____________________________________
Order qty.